L'Chaim's RECORDED ONLINE Shabbat Services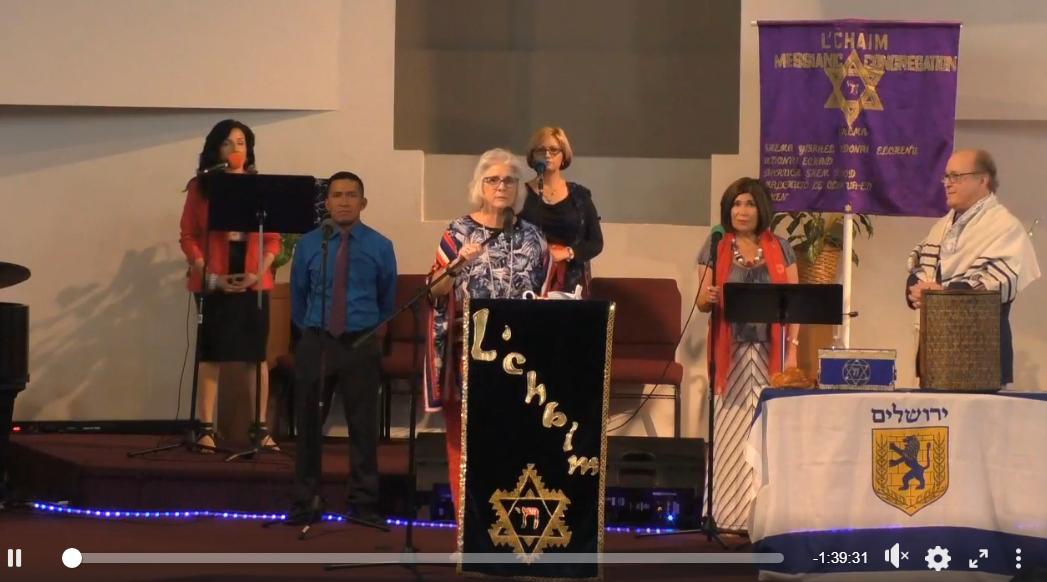 CLICK HERE to watch on Facebook!
OR
CLICK HERE to watch on your Google Drive with SHAREABLE link!
Shabbat Shalom, y'all!
Welcome to L'Chaim's live-streamed services!
We pray for your grace and mercy, and that this blesses you, and encourages you, in Yeshua's Name.
During the Coronavirus pandemic, ALL SERVICES AND EVENTS (except Facebook Live) ARE CANCELLED UNTIL FURTHER NOTICE. 
The situation will be re-evaluated weekly.  
Links to our recorded services will be on this website, enabling you to watch them at any time.
Our love and prayers are with you. Stay well.
Pastor Bruce & Suzi