L'Chaim's 2021 Chanukah Service!
Saturday, December 4, 2021 at 11:00 AM
Celebratory Oneg to Follow!
ALL ARE WELCOME!
Location: 2116 Lantana Road, Lake Worth, FL 33462
Pastor Bruce and Suzi Elman
Come be a part of L'Chaim Messianic Congregation located in Lake Worth in the beautiful Palm Beaches of Southeast Florida
Dear L'Chaim Mishpacha: We appreciate your continued faithfulness and support! Feel free to give your tithes and offerings via PayPal by clicking on the DONATE button. To mail a check, CLICK HERE for the mailing address. Thank you for your continued support. May God bless you abundantly. Pastor Bruce & Suzi Elman
For Donations using PayPal, please click on the DONATE button below.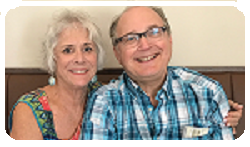 Words of Encouragement
with
Pastor Bruce & Suzi Elman
CLICK HERE for the video of Yom Kippur September 2021 at L'Chaim!
L'Chaim's 2021 Purim Festival Video
L'Chaim means "to LIFE!" and we pray that you find LIFE in Yeshua,
the Messiah, the Way, the Truth, and the LIFE!
L'Chaim Messianic Congregation is a Congregation of Jews and non-Jews who believe Yeshua (Jesus) is the promised Messiah of Israel.
We exist to reach the local, pre‑believing Jewish people with the fact that Scripture is God's inspired and true Word; that Yeshua is the Risen Messiah of Israel, and that an abiding faith in Him is His only provision for eternal life in Heaven with the Lord.
L'Chaim Messianic Congregation has been faithfully serving West Palm Beach and the greater Southeast Florida Palm Beach County community since 2003.
During the Service, we include appropriate elements from traditional Jewish Services – including liturgical prayers and reading from the Hebrew Scriptures (Torah), with Messianic praise, worship, and dance as we are led by the Ruach HaKodesh, the Holy Spirit.
Our Congregation Leader, Bruce Elman, then shares an encouraging message from the Word of God, and explains how it applies to our lives. Following Services we gather for the Oneg Shabbat lunch, fellowship, Bible study and Hebrew classes.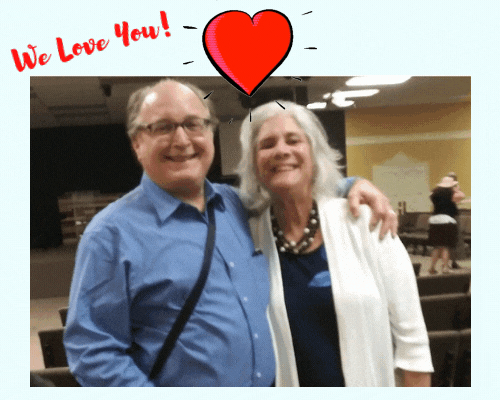 A Timely Message
from Pastor Bruce & Suzi
CLICK HERE
We love you and greatly appreciate your love and support of L'Chaim!
—Pastor Bruce & Suzi Elman xoxo
For making your donations to L'Chaim Messianic Congregation using PayPal, please click on the DONATE button below.
Pray for the peace of Jerusalem:
"May they prosper who love you.
Peace be within your walls, prosperity within your palaces." Psalm 122:6-7 NKJV
But you shall receive power when the Holy Spirit has come upon you;
and you shall be witnesses to Me in Jerusalem,
and in all Judea and Samaria, and to the end of the earth." Acts 1:8 NKJV
And behold, I am coming quickly,
and My reward is with Me, to give to every one according to his work. I am the Alpha and the Omega, the Beginning and the End, the First and the Last." Revelation 22:12-13 NKJV